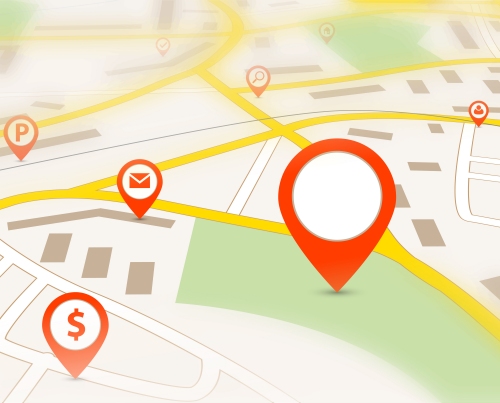 It was simple and nice back in the old days. All you had to do was pay the crazy high ad rates to the yellow pages and the newspaper that monopolized your local area. Things have changed and your customers have migrated to different online channels that you need to engage or risk losing that business to your competition.
Our experienced team of local business optimizers will boost your visibility to your own local market.  We use analytics and other proprietary data sources to uncover the optimal marketing mix that will be just right for your own local business.  Get back to running your business and focus on doing what you do best.  Let us take care of your online outreach.
---
Simply building a one page website that you submit & forget is not good enough if you want to be successful and show up in in the top local results where consumers are looking. You need to establish a website that addresses all key products & service that you provide. You then need to have that website properly submitted and optimized for Google. Google Maps aka Google Local has become quite competitive since it can generate big profits even for small businesses.
What's Our Google Local Marketing Service
When you sign up with GoodROI for local internet marketing, we provide a turnkey solution so you can focus on your business and not worry about the Google. We'll create or improve your current website so that it professionally represents you to desktop & mobile users. We can generate the content, pictures and graphics to make your site to make the best impression on new local customers. Once we have the front end looking good, we'll work in the backend to craft a sharp company profile on Google Local for you and fully optimize each element of your maps listing for the best results on the Google Local rankings. We'll also look at other online opportunities a Facebook page, Youtube channel, develop and enhance your business listings on many other relevant local websites and much more.
When you get listed on Google Maps with a well optimized map listing, you will attract several local mobile users in your proximity fast, don't miss out and get started with us today! Below are some examples of our clients that are ranking well using Google Map listing / optimization services with us.
Local Package – Starts at $735 for initial month / $295 per month after month one.
Your business will rank for several search queries that are related to the products & services your company offers. We will provide you with research on the popular search terms with the best chance of converting into new business that we are actively targeting and give you a monthly report on your campaign results.
Google Local Optimization Package Includes:
Audit to ensure your website complies with over 20 different best practices for local marketing success.
Optimization of Google My Business map listing.
Submit images of your business with proper geo tags to Flickr.
Removal of any outdated or redundant listings on Google Maps.
Promote your special offers on the appropriate online channels.
Standardize & populate your company information in the top online directories for your specific industry.
Creating a geo sitemap, web sitemap & implement proper schema.org code.
Monitoring of your local rankings.
Monthly reporting on your reviews & traffic.