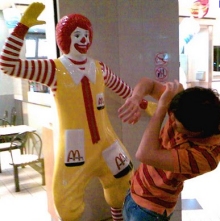 Several people have asked me about researching backlinks and if there has been any change since my last review of backlink checkers. Since I am an idiot, I decided to spend my time and money yet again to give some free information back to SEO community.
The Players
In case you are brand new to SEO, let me take a minute to identify your options for backlink research. You really only have two options – Majestic SEO & SEOMoz Linkscape. Historically, Yahoo provided this data for free. Ever since Bing! started to power Yahoo Search, there have been issues with Yahoo! backlink data. Google and Microsoft do offer decent link data if you can verify you are a webmaster of a site. But forget about any useful backlink data on other websites.
There are a handful of other companies that claim to provide backlink data. I have not found a single one of them that can come close to Majestic or SEOMoz. Some of them are simply repackaging data that they get from Majestic and/or SEOMoz. If you think I overlooked a legitimate contender please contact me and I'll be happy to explain why you are wrong.
Common Points
Majestic and SEOMoz have a lot more in common than what separates them. Both of these services run on a subscription models with some free options. They are both regularly crawling the internet for new data. Of course they report on anchor text and referring url. They also make it easy to identify links that are dofollow vs nofollow. Both of them report on redirects and image links. They both have created their own ranking system to help webmasters rate the value of links. They both have great customer service that quickly help customers. Neither has become sophisticated enough to take into account the relevancy and appropriate themeing of backlinks (for that matter even google still has trouble). Unfortunately, for me both of these companies are too cheap to try to bribe me :(.
How I Tested Them
I tried to create a fair test for both of them. I choose 8 of my favorite websites to research the backlinks for. For a giggle I made sure each website somehow was related to food. For the sake of pseudo-science, I made sure they were diverse to reflect the wide variety of websites. I then compared the reported backlinks for the homepage for each of these 8 websites.
The lucky guinea pigs are:
www.bigmexpress.com – Local New York City Fishing Boat
www.charitywater.org – International Charity
theoatmeal.com – Viral Comic Genius
chowhound.chow.com – Foodies Forum
www.domperignon.com – Famous Champagne
www.epicurious.com – National Food Magazines & Recipes
www.zapps.com – Local New Orleans Potato Chip Maker
www.zerowater.com – National Water Filter Producer
As I was writing this post I had a big problem. The backlink data from Majestic & SEOMoz kept changing because they kept crawling more sites and refreshing their data sets. It is great news for webmasters that both of these companies have a regular flow of updated backlink data. For someone that is trying to test them and write up the results, it was headache. After several foolish attempts of me trying to update my post with the most current data, I just decided to take a snapshot of data.
What are the Numbers?
External Referring Domains
URL
SEOMoz Linkscape
Majestic SEO
www.bigmexpress.com
30
80
www.charitywater.org
3610
6711
theoatmeal.com
1878
2960
chowhound.chow.com
2437
1337
www.domperignon.com
549
1521
www.epicurious.com
11055
34675
www.zapps.com
143
1452
www.zerowater.com
145
228
Majestic SEO Review
Any review about Majestic SEO has to talk about their massive dataset. Last year when I tested Majestic SEO, it returned the biggest numbers of backlinks and it still does. As for the quality of the data, that is entirely up to how you use the numerous filter options they provide. Majestic SEO enables the biggest link geeks to slice and dice the backlink data to their hearts' content. Majestic SEO has made many improvements from last year and it is even better. Now you can generate a report that tells you all the links your competition has gained and identify any links your website lost. From my perspective that intel is seo gold. They are crawling sites everyday and releasing new data sets several times a month (probably going to keep getting faster).
That being said, my biggest complaint is their ugly interface. To their credit they have improved the interface alot since last year. I still feel Majestic SEO is like a Ferrari engine in a minivan. It may not look super cool but it has great performance. IMHO Majestic SEO still seems to be not as easy to learn how to use. Many of their best features I couldn't figure out within 30 seconds. Yes I know I am impatient, but I bet many other SEO people are lazy and/or impatient as well. I just wish this Ferrari was as simple to drive as a golf cart 🙂
ps I also hate that Majestic SEO is a European company which makes it more expensive with credit card finance charges and exchange rates. They told me that they will soon have a solution for that, which would be awesome from my perspective.
SEOMoz Linkscape Review
First let me clarify this is a review of SEOMoz Linkscape and Open Site Explorer. They are both backlink research tools available to SEOMoz subscribers. Open Site Explorer is a good tool for entry level SEO work and Linkscape enables more features for advanced users. They are constantly improving Open Site Explorer and it has some new features Linkscape does not have.
What I like best about SEOMoz is that they have one of the widest SEO toolsets. They have keyword tools, page optimization tools, social media tools and much more. What I like second best about SEOMoz is that they have very good usability. Their tools are easy to understand. SEOMoz made it very easy to find backlinks for deep pages on a website. That is a really great feature. SEOMoz does a great job focusing on accuracy. The quality of their is great. In this test I did not encounter a single falsely reported link, which is a huge time saver. They recrawl their entire data set for each monthly update and are working on even more frequent updates. SEOMoz almost makes it easier to compare links with their mozTrust and mozRank scores. This is a helpful feature when you are trying to sort through 10,000 links and just go straight to the valuable links.
Some issues I had with SEOMoz is that their dataset seemed to be english-centric. They seem to not be as strong when dealing with international backlink data. I do appreciate that SEOMoz focuses on accuracy. I just wished they focused a little more on growth and the breadth of data. I don't understand why they have two backlink tools. I use both Linkscape & Open Site Explorer and it just seems mostly redundant with a few reporting anomalies.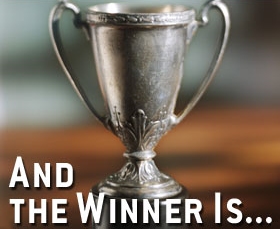 Majestic SEO retains the backlink trophy for another year!
I found that both of them are much better than a year ago. Last year's wish list for new features was mostly answered. At the end, my inner link geek just fell in love with all of the data Majestic SEO had and the great ways of analyzing that data. To be fair I have to say you are a fool if you aren't also subscribing to SEOMoz. Most of the time Majestic SEO returned more link data. Despite SEOMoz returning less data I still found a handful of quality links that SEOMoz discovered and Majestic SEO did not. If you are serious about backlink research, you should definitely also use SEOMoz.
Try Majestic SEO
Try SEOMoz Toolset
ps thanks to the Majestic SEO & SEOMoz teams, even though neither of them bribed me or gave me affiliate links so i could get some kickbacks 🙁